10 Typical College Interview Questions
The 10 Most Typical College Interview Questions
You must be well prepared as you get ready for college admission. This must include bracing yourself to answer a few typical college interview questions . Every minute spent preparing provides you with data and information, making the job a lot easier. Admission to college and university is very competitive as there are hundreds of students competing for the same opportunity. It is therefore your goal to prove that you are special and have what it takes to succeed as a college student.
Typical College Interview Questions
Here are some typical college admission interview questions that most students hear when they are applying for a university or college.
Typical College Interview Questions
Why did you choose this college or university?
The answer should refer to the programs offered by the institution. Do they offer a special art program? Are you interested in their basketball team? The answer should make sense.
Who are you?
Avoid clichés and make sure you refer to past experiences.
Why this major?
Here, you can talk about your academic goals. Talk about academic topics that interest you and how you plan on using this major to reach your professional goals.
Where do you want to be in 10 years?
Grad school interview questions show how ambitious you are. An interviewer will ask about how you view your future and where you'll be in 10 years. Discuss a plan and not just wishes that aren't based on hard work.
Talk about an experience that left a great impact on you.
We normally experience growth as the years go by. Talk about a special experience that changed your views about the world. It can be a movie, a book, or an encounter with a special person that left a great impression on your life.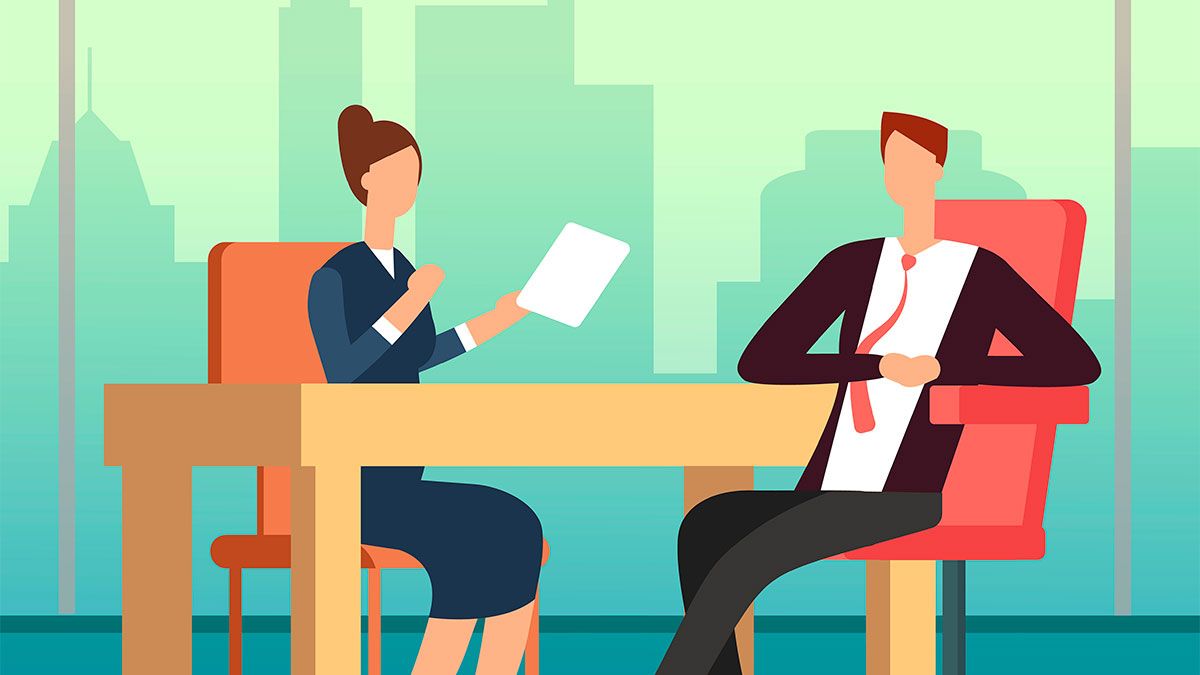 Typical College Interview Questions
What academic strength do you have?
Use a unique story to support your claims. Don't say that you're smart or hardworking. Make sure not to brag because you should be honest.
What activities are you interested in?
Do not ignore extracurricular activities as you prep for an interview. College and university life isn't just about studying lessons, it is a full social experience that will have an impact on your future as an adult. Don't worry if you think that you're not interested in the most popular activities, instead show the committee representative that you're a unique person with special features.
What weaknesses did you face at school, and how did you overcome them?
Honesty is definitely appreciated, but consider keeping some information to yourself. You don't have to tell the representative that you've used an admission essays guide to write the college admission essay.
Who's your role model in real life?
Try to choose someone you know on a personal level, rather than a famous historical figure as it is easier to relate to that person's life and explain why and how it affected yours.
Do you have any questions?
Asking questions shows that you've done enough research about the college or university. Take this opportunity and discuss any important questions like the most critical tips new students should know.
Typical College Interview Questions
How To Prepare For A College Interview?
Your interviewer expects a few questions that show that you're really interested. Practice answering the most common questions with a friend or an ex-graduate so you can be ready with impressive answers.
What To Wear To A College Interview?
The right college interview outfit should be simple yet elegant without attracting too much attention. For men, business casual attire works perfectly, that is, a long-sleeved shirt with dress pants or khakis. They can also wear a jacket and tie. If the interviewer states that it's casual, you can wear your tailored jeans, but nothing ripped or too edgy. For women, tailored suits work well. If you're wearing a dress, it should have sleeves or you can top it with a blazer. The skirt shouldn't be too short or tight. Avoid wearing flip flops and sandals.
What To Bring To A College Interview?
Bring two copies of your resume for the interview as well as a document that shows some of your accomplishments. Also, carry a notebook and a pen to take notes when necessary. Sometimes, the college will provide students with a list of things they should bring to the interview. Hold all of these items in a neat bag.
College Interview Tips
There's no need to panic as you're getting ready for the interview. This is your chance to realize your potential, and you should be happy to grab it.
Arrive ahead of time. It's better to be early than late.
Enjoy the conversation. Don't try to memorize some questions and answers as this leaves a bad impression.
Keep some information to yourself. It's not wise to tell the representative that you've hired a write my college application essay service to finish your assignment.
Be yourself. No one is judging you.
Practice with friends and family.
Typical College Interview Questions
How To Answer Unexpected Interview Questions?
Don't panic when your interviewer throws an unexpected question at your way. Here's what you should do if you're not given one of the common college interview questions.
Calm down to give yourself a chance to think about a good answer.
Ask questions for more clarification.
Ask the interviewer to rephrase.
Tell your interviewer something that you actually know.
It's OK if you don't have all the answers. Students join college or university to learn more about academic topics and life.
Practicing several questions will make the job easier. Your interviewer's aim isn't to fail you or deprive you of your dreams, but they want to learn more about you.
The 10 Typical College Interview Questions
Welcome to academic-answers.net
Our professional essay writing service is
renowned for being the best there is.
Our Commitment:
*100% Original work, Authentic papers, 0% plagiarism
*Affordable prices and great discounts.
*24/7 Support
*Free revisions
*Quality work within your set deadline.
Whatsapp: +1(951)901-6064
https://wa.me/19519016064
The 10 Typical College Interview Questions