3 Reasons Why Students Fail to Score Top Grades in Academics
3 Reasons Why Students Fail to Score Top Grades in Academics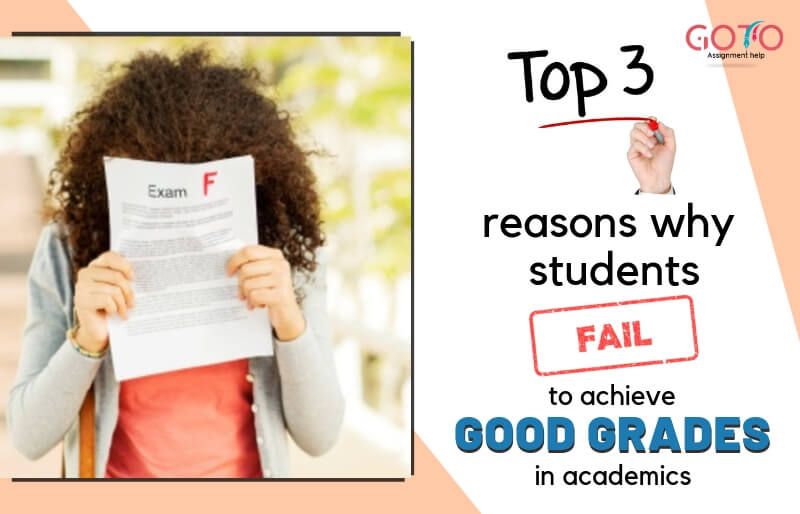 Why Students Fail to Score Top Grades in Academics
22 Sep, 2016
5760 views
Facebook
LinkedIn
Twitter
Living an academic life isn't as easy as it seems. The students always find themselves flanked by the set of expectations made by parents and faculty to excel in the academics. Young lives are burdened to secure the first position in the extra-curricular activities, examinations or the assignment writing tasks; second place has no role to play.
The challenges university professors throw at the students could be many, but the award for the most challenging task goes to none other than writing college assignments. Even after shedding blood, tears and sweat all the way, if you hardly get a sight of A+ grade in your assignment, then instead of lamenting over, let's figure out some reasons of your failure so that you can work on them.
Why Students Fail to Score Top Grades in Academics
1. Failing to Meet the Submission Deadline
The biggest failure that a student faces is submitting the academic documents within the given deadline. No matter how hard you struggle to beat the deadline knock, it will not let you live in peace. When it comes to scoring topmost grades, presenting the work to the professor on time is one of the essential factors. This concern is not something unnatural as most of the students suffer from the same. But, to avoid it to happen you surely can do something.
Make sure you do your work without ignoring the clock. Keep a watch with you while writing the sections of an assignment to track how much time you actually take to write. Divide your work to lessen the pressure of writing and we are sure this can work wonders.
Why Students Fail to Score Top Grades in Academics
2. Lifeless and Unauthentic Content
Does your document contain unoriginal information and irrelevant data? This is another biggest reason of witnessing a major failure. Make sure you always research profoundly before including any facts in your academic document. You definitely cannot afford to expect a big round of applause from your professor on submitting an unoriginal assignment.
In addition, if your style of writing is not that riveting, then it will be challenging for you to impress your reader. So, better you learn how to write interestingly by reading the work of renowned writers and improve yourself. Asking for help will not make you smaller, so if you know someone who writes well and scores excellent grades in the assignments, then never hesitate to seek help from him/her.
Why Students Fail to Score Top Grades in Academics
3. Shortage of Motivation
To keep on moving forward, it is essential for the students to seek motivation from their professors, parents and friends. There is a huge difference between pushing someone to get the work done and motivating to do the task calmly without giving into stress.
If you feel tired of getting rebuked by your acquaintances, then you will never be able to bring your highest potential. To achieve what you desire, having faith in yourself is a must. Most of the scholars could not perform better due to the lack of encouragement.
To overcome such a concern, it is important to self-motivate yourself instead of waiting for someone else to do it for you. Make sure you read good books, inspiring anecdotes to ignite the flame of motivation within yourself.
Why Students Fail to Score Top Grades in Academics
Hope you enjoyed reading the post! Now you know the reasons that pull you back or refrain you from scoring better grades in the academics. To get yourself updated with more useful contents, keep on reading our write-ups.
The professional team working at 'Global Assignment Help' always comes up with different solutions to help the college students who are dealing with day-to-day academic life struggles. We believe in offering the best assignment writing help to the college-goers at the most affordable price range.
If you are looking for a rewarding academic career, then take our services right away!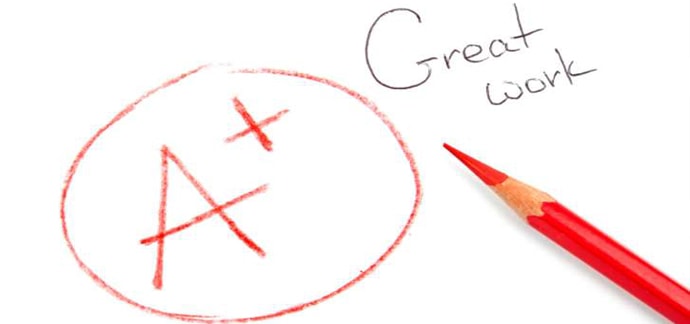 3 Reasons Why Students Fail to Score Top Grades in Academics
Welcome to academic-answers.net
Our professional essay writing service is
renowned for being the best there is.
Our Commitment:
*100% Original work, Authentic papers, 0% plagiarism
*Affordable prices and great discounts.
*24/7 Support
*Free revisions
*Quality work within your set deadline.
Whatsapp: +1(951)901-6064
https://wa.me/19519016064
3 Reasons Why Students Fail to Score Top Grades in Academics