9 Essential Tips to Reduce Academic Stress
9 Essential Tips to Reduce Academic Stress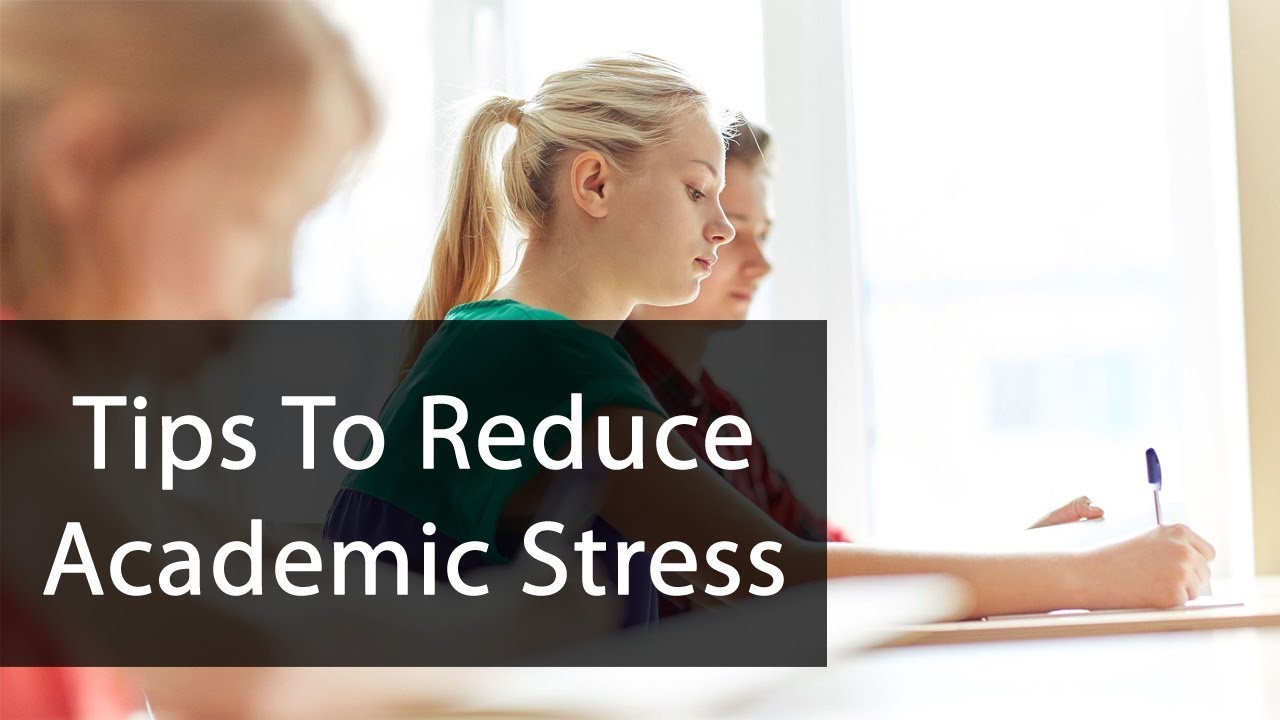 9 Essential Tips to Reduce Academic Stress
22 Sep, 2016
10594 views
Facebook
LinkedIn
Twitter
9 Essential Tips to Reduce Academic Stress
Once you enter college, you are expected to do various assessment tasks including homework, thesis and assignment writing. With exam pressures and the array of assignments at an all-time high, academic stress becomes a daily struggle.
Academic pressure may cause you to have psychological and physiological effects. When the pressure of the semester starts to build, you need to balance educational demands with a healthy lifestyle.
Essential Tips to Reduce Academic Stress
It is easy to deal with all the assessment tasks that university can rapidly put into your life. You can reduce the level of academic pressure by developing time management and stress management skills. Don't miss following tips that will definitely help you in reducing academic stress:
Practice Visualization
Using guided imagery to reduce stress is easy and effective. Visualizations can help you calm down, detach from what's stressing you, and turn off your body's stress response. You can also use visualizations to prepare for presentations and score higher on tests by vividly seeing yourself performing just as you'd like to.
Essential Tips to Reduce Academic Stress
Practice Progressive Muscle Relaxation (PMR)
Another great stress reliever that can be used during tests, before bed, or at other times when stress has you physically wound up is progressive muscle relaxation (PMR). This technique involves tensing and relaxing all muscles until the body is completely relaxed.
With practice, you can learn to release stress from your body in seconds. This can be particularly helpful for students because it can be adapted to help relaxation efforts before sleep for deeper sleep, something students can always use, or even to relax and reverse test-induced panic before or during a test.
Exam preparation: Many students strive for high standard but fail due to lack of proper preparation. You should start learning early; thus you will have enough time to review the material that was covered in class. Take a good glance at your course and note the important topics you need to cover for exams. Take short breaks to stay balanced during exam periods.
Take time for self-care: First identify the source of stress in your life and find out the way to overcome that. If the stress is caused by your friends or closed ones, talk to them about it. A little relaxed conversation can help you in releasing tension.
Essential Tips to Reduce Academic Stress
Eat a healthy diet and avoid junk & fast food. Physical activities such as exercise and sports can also help you in burning off calories as well as stress. A good night's sleep makes you capable of tackling the day's stress. 7-8 hours of sleep are required for your body to function at the best level.
Listen to Music
A convenient stress reliever that has also shown many cognitive benefits, music can help you to relieve stress and either calm yourself down or stimulate your mind as your situation warrants. Students can harness the benefits of music by playing classical music while studying, playing upbeat music to "wake up" mentally, or relaxing with the help of their favorite slow melodies.
This can help lower stress levels, save time in finding lost items, and keep roommate relationships more positive. It can also help students gain a positive feeling about their study area, which helps with test prep and encourages more studying. It's worth the effort.
Essential Tips to Reduce Academic Stress Try Self-Hypnosis Students often find themselves "getting very sleepy" (like when they pull all-nighters), but—all kidding aside—self-hypnosis can be an effective stress management tool and a powerful productivity tool as well.
With it, you can help yourself release tension from your body and stress from your mind, and plant the seeds of success in your subconscious mind with the power of autosuggestion.
Use Positive Thinking and Affirmations
Did you know that optimists actually experience better circumstances, in part, because their way of thinking helps to create better circumstances in their lives? It's true! The habit of optimism and positive thinking can bring better health, better relationships, and, yes, better grades.
Make a list: Always make a list of all assessment tasks you need to do on a daily basis. Fit all of your responsibilities in a weekly schedule. Start with the most important tasks that you need to finish. It will improve your time-management skill, and you will find that there is enough time to fit everything in.
Complete the assignments on-time: Being a student, you have to do an array of assignments in the academic career. If you want to draft meritorious papers before a short deadline, then make a proper timetable. Most students may not complete this task on-time due to busy schedules and other important priorities. At this point, they can go with the trusted assignment or essay writing service.
If you are looking for a reliable assignment writing help, you can contact our professional experts. We at – Global assignment help offer certified professionals to provide quality writing assistance with 100% money-back guarantee.
Educational stress is common for college going students. If not dealt with properly, this pressure can overwhelm you and even cause you severe health problems. If you follow all above-mentioned tips, you will be able to reduce academic stress.
9 Essential Tips to Reduce Academic Stress Welcome to academic-answers.net Our professional essay writing service is renowned for being the best there is. Our Commitment: *100% Original work, Authentic papers, 0% plagiarism *Affordable prices and great discounts. *24/7 Support *Free revisions *Quality work within your set deadline. Whatsapp: +1(951)901-6064 https://wa.me/19519016064
9 Essential Tips to Reduce Academic Stress