Advanced Placement Course-2021
Advanced Placement Course-2021
Advanced Placement courses are the college-level detail course in various subjects, which give students a chance to gain more experience and skills for college. AP classes are like the introduction to the college courses. It requires independent research, analysis, and writings. If anyone's school doesn't offer AP classes, students can still apply for AP exams, without taking the classes. AP classes are free, but AP exam is chargeable.
Depend on the subjects. AP exam includes multi-choice questions, short answer questions, essays, etc. These tests measured on the score of 1 to 5. A score of 3 grants as passing and 5 measure as a high score. By passing AP exams at the end of the year, students can earn more credits, before the graduation.
About 60 percent of the United States and Canada high schools are offering advanced placement classes. The AP classes conducted by the college boards, which includes high school courses that are similar to undergraduate college courses. AP classes are important for students, as the courses in college life are more advanced and challenging as compared to high school.
Advantages of AP course
Prepare for college
All colleges consider documents and academic grades of the student at the time of admission. If you have taken the AP test in high school, it makes a great impression on admission counselors, since it shows that the student is ready for college-level work and can effortlessly get the admission in the college of your choice.
Grades earned in advanced placement course test carries a weighted GPA, which can help students in improving their overall grade-points. It can also contribute to open up the door to scholarships.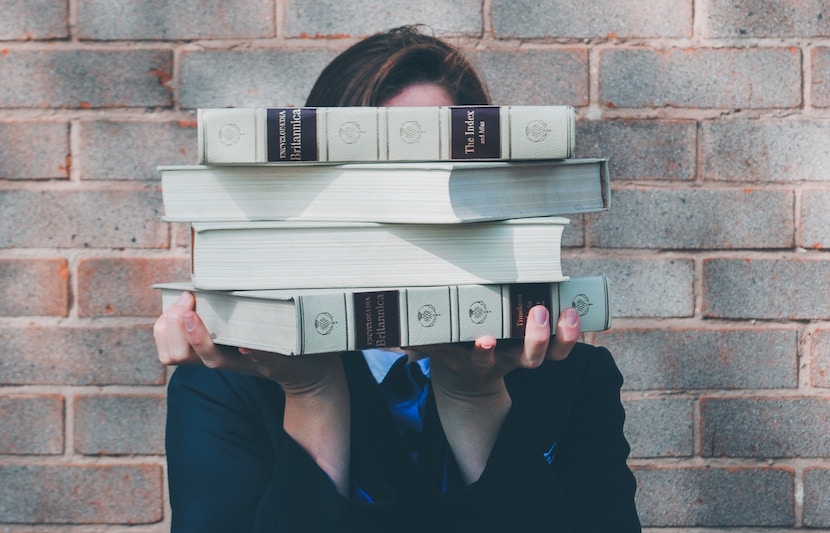 Improve academic skills
When you move to college, there are many academic challenges you have to face as compared to the high school. Advanced placement course help you improve your writing, reading, and critical thinking skills. It makes you committed to excellence in learning and problem-solving, ability to collaborate in groups, the qualities you require in college.
Making assignment is the most important and necessary skill for college success. Attending AP classes help you improve these skills. It becomes easier for you to take the double minor or double major or other elective courses in college and give you more time to complete courses that interest you.
Save money
Students can save money in college by taking advanced placement course classes. If you take enough AP classes throughout your high school, you can graduate a college semester a year earlier as many of your college credits would have fulfilled. Through AP courses you can earn college credits without paying any college tuition.
For example, if you intend to take the test for your major, you can easily skip the course survey with other students and move right into more specialized classes. Considering 5 is the highest score in AP test, you can skip a whole first year of college and cut the cost of your college education by one-quarter.
Disadvantages of AP Course
Workload and stress
Workload depends on student to student. It can be overwhelming for some students. Taking AP courses includes long hours of study. It takes too much time for a student to attend other classes and activities of their interest, Which dramatically increases the stress level for the students of high school.
There is the pressure of scoring 4-5 score in advanced placement course test, for getting the admission into the college of their choice. Along with the high school work, advanced placement course have a lot of material to cover such as surveys, assignments, for which rushed into completing it quickly and superficially, due to which they are left out to explore more complicated thoughts and topics and just memorize the material to pass the advanced placement course exams.
Challenging AP exam
AP examinations are taken each year in May. To gain credits, students have to take AP exams, after passing advanced placement course classes. AP test is conducted by the high school faculty and committees of college to verify the ability of a student at a college level. It takes two to three hours to complete an AP test. Every ear only one-third of the students pass their AP exams.
The AP scores considered as follows: Most demanding Very demanding Demanding Average Below average These tests graded by both the teachers and computer. Multiple-choice questions are graded by the computer, while high school teachers and college professors read and grade the free response section of the test.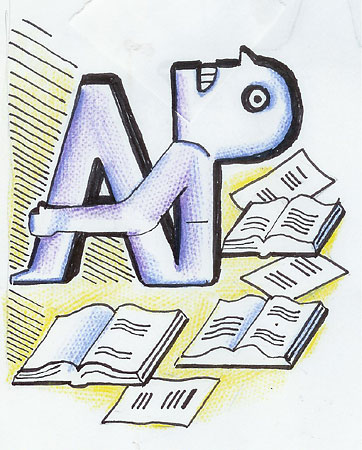 If you don't pass the exam, or you are not happy with your results, you can always re-take your AP test, each year. It entirely depends on the student, whether AP courses are beneficial or harmful to students. Whether you want to prepare for educational challenges or just want to be ready for college, you should take one AP class at a time.
You feel you are ready, but once the class begins, some students feel overwhelmed by it. If you feel comfortable and seem to be performing well, you can always take additional classes. There is an online help and classes are also available for those whose school don't offer advanced placement course and especially if you are home schooled student.
You will get all your reading material like lectures, quiz, and exam through emails or IM, video conferencing lecture sessions depending on your course. It is most beneficial for the students with odd schedules; you can study at your pace and anytime you want.
Welcome to academic-answers.net
Our professional essay writing service is
renowned for being the best there is.
Our Commitment:
*100% Original work, Authentic papers, 0% plagiarism
*Affordable prices and great discounts.
*24/7 Support
*Free revisions
*Quality work within your set deadline.
Whatsapp: +1(951)901-6064
https://wa.me/19519016064
advanced placement course-2021